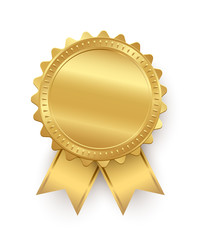 NORAC members are required to comply with and abide by the NORAC Rules of Membership including the Code of Conduct. We expect our members to act in good faith, uphold their duties to their maximum ability, and have a commitment to excellence.
If you have any concerns of any NORAC member not acting in a way that upholds our standards and practices, you may bring it to our attention. We will always treat any information provided sensitively and with discretion.
Asbestos consultancy: what does good service look like?
The primary duty of any asbestos consultant is to provide appropriate, accurate advice and services to ensure that their client remains fully compliant with all relevant regulations. Their secondary duty is to work with their client to ensure that finite resources are spent in the wisest possible way, to identify a path whereby they can maximise the protection they offer from the dangers of asbestos whilst minimising their expenditure to that which is necessary.
A good service will therefore involve discussions about budgets, priorities, necessities, and practicalities all under the umbrella of absolute legal compliance and scrupulous ethical behaviour. Integrity is the key.
Recommendations made by an asbestos consultant should be based on the law and an honest, professional appraisal of the risk. There are always actions that are mandatory, those which are desirable and those that are unnecessary, therefore a variety of options for maintaining compliance should be offered and assistance given to the client in reaching the most appropriate decision. The aim of a good consultant should not be to convince their clients to spend money unnecessarily, but rather to ensure that what needs to be done, is.
What to Expect From Asbestos Services
What to expect from Air Testing
Air testing is an essential part of asbestos management that involves the measurement of airborne asbestos fibres. This professional evaluation includes the following:
Preparation: Proper planning and site assessment to determine the testing methodology and locations.
Sampling: Collection of air samples using calibrated pumps and specific filter media to capture airborne fibres.
Analysis: analysis using Phase Contrast Microscopy (PCM) or Scanning Electron Microscopy (SEM) to identify and quantify the asbestos concentration.
Compliance: Ensuring that the asbestos airborne respirable fibre concentrations meet legal safety standards and occupational exposure limits.
Reporting: Providing detailed, easily understood reports with findings, recommendations, and a clear explanation of results.
Ongoing Monitoring: Regular testing as part of an ongoing monitoring program to ensure continued compliance and safety.
A responsible NORAC member performing air testing would:
Follow Best Practices: Comply with established industry standards and NORAC's guidelines to provide the most accurate results.
Advanced Equipment: Employ suitable and fit for purpose tools and techniques for precise asbestos concentration measurement.
Provide Comprehensive Reporting: Offer detailed analysis, clearly explained, supporting clients in understanding the implications and necessary actions.
Ensure Continuous Compliance: Engage in ongoing monitoring, demonstrating a commitment to long-term safety and regulatory adherence.
What to expect from Asbestos Removal
The removal of asbestos-containing materials (ACMs) is a highly regulated and complex task that includes:
Assessment: Identification and evaluation of ACMs within the property.
Planning: Development of a specific asbestos removal control plan, considering regulations, safety measures, and proper waste disposal methods.
Containment: Sealing off the area to prevent cross-contamination, using containment systems.
Removal: Safe removal of ACMs by certified professionals wearing appropriate protective gear and using equipment.
Disposal: Secure transport and disposal of ACMs in approved hazardous waste facilities.
Clearance Inspection: Ensuring that the area is completely free of ACMs through inspections and air testing. Unless there are agreed, suitably sealed and recorded materials remaining.
A NORAC member ensuring certified and secure asbestos removal should:
Prioritise

Safety: Uphold strict safety protocols for both the environment and workers involved.
Adhere to Regulations: Act in full compliance with legal requirements, reflecting NORAC's commitment to lawful conduct.
Exercise Environmental Responsibility: Handle waste disposal with consideration for environmental sustainability.
Commit to Client Satisfaction: Work transparently with clients, keeping them informed and their needs.
What to expect from an Asbestos Survey
An asbestos survey is conducted to identify and report on the presence, location, and condition of ACMs within a property. It involves:
Management Survey: Routine survey to locate ACMs that might be disturbed or damaged during regular activities.
Pre-Refurbishment and Pre-Demolition Surveys: Detailed surveys conducted before renovation or demolition to find hidden ACMs.
Sampling: Collection of material samples for laboratory analysis.
Reporting: Providing a comprehensive, easily understood report with details on the location, type, condition, and risk assessment of ACMs.
Recommendations: Offering guidance on proper management or removal, depending on the condition and risk associated with the ACMs.
As part of a NORAC member's commitment to excellence, an asbestos survey should include:
Thorough Inspection: A meticulous examination to locate ACMs, reflecting NORAC's insistence on comprehensive assessment.
Professional Analysis: Collaborate with certified laboratories, ensuring accuracy in identification.
Detailed Reporting: Provide actionable insights and guidance, showcasing NORAC's dedication to client empowerment and education.
Ethical Recommendations: Suggest only necessary actions, reflecting NORAC's commitment to integrity and fiscal responsibility.
What to expect from an Demolition Survey
A form of asbestos survey conducted before demolition, a demolition survey includes:
Thorough Inspection: Comprehensive examination of all areas, including those that might be difficult to reach.
Sampling and Analysis: Collection and laboratory analysis of material samples to confirm asbestos presence.
Risk Assessment: Evaluation of potential risks associated with the identified ACMs.
Demolition Plan Integration: Coordination with demolition planning to ensure the safe removal or containment of ACMs.
Compliance and Reporting: Ensuring adherence to all regulations and providing detailed documentation.
A demolition survey by a NORAC member should encompass:
Rigorous Inspection: An exhaustive survey that leaves no stone unturned, reflecting NORAC's commitment to diligence.
Coordinated Planning: Working closely with demolition teams to integrate safety measures, highlighting NORAC's collaborative approach.
Transparent Reporting: Providing clear and accessible reports to all stakeholders, underlining NORAC's dedication to transparency.
What to expect from a Refurbishment Survey
Prior to any refurbishment work, a refurbishment survey is conducted to ensure that no ACMs are disturbed during construction. It includes:
Detailed Inspection: Examination of all areas that will be affected during the refurbishment.
Sampling: Collection of samples to identify ACMs within the affected areas.
Analysis: Laboratory analysis of samples to confirm the type and condition of asbestos.
Planning Integration: Collaborating with construction planning to handle ACMs properly.
Reporting: Providing a detailed easily understood report to all parties involved, outlining the necessary precautions and management strategies.
A NORAC member conducting a refurbishment survey should:
Collaborate with Contractors: Ensure seamless integration with refurbishment plans, reflecting NORAC's partnership-oriented approach.
Provide Expert Guidance: Offer professional recommendations based on a thorough understanding of regulations and best practices.
Commit to Client Success: Focus on client needs, reflecting NORAC's core value of service excellence.
What to expect from Sample Analysis
Laboratory sample analysis is vital in the accurate detection and identification of ACMs. It consists of:
Sample Collection: Safe collection of samples from suspected ACMs. With unambiguous labelling and safe transport required.
Preparation: Preparing samples through specific protocols to make them suitable for analysis.
Analysis Techniques: Utilizing Polarized Light Microscopy (PLM), or other approved methods to identify asbestos types.
Reporting: Delivering clear and detailed reports on findings, including the type of asbestos.
A NORAC member engaging in sample analysis should:
Adopt Stringent Protocols: Utilise approved methodologies for unquestionable accuracy.
Professional analysis: Maintain the highest standards in all aspects of analysis.
Transparent certificates: Clear and professional reporting of sample analysis.
What to expect from a 4 Stage Clearance
A 4 Stage Clearance is a comprehensive process to verify that an area has been properly cleared of asbestos after removal, and includes:
Preliminary Check: An initial inspection to ensure that the removal work is complete and the area is dry and clean, and a cleanliness inspection outside the enclosure.
Thorough Visual Inspection: Detailed visual examination to ensure no visible asbestos remains.
Air Testing: Conducting air tests to ensure fibre concentrations are below specified limits.
Final Assessment: Reviewing all findings and granting clearance certification, allowing for the area to be reoccupied, and a final inspection to ensure dismantling of the enclosure has not revealed any problems
This multi-step process is essential in confirming that all asbestos has been removed or contained properly, and that the area complies with all relevant safety standards.
A 4 Stage Clearance by a NORAC member should illustrate:
Attention to Detail: A meticulous process ensuring that if any asbestos remains it is pre-agreed and is suitably encapsulated/enclosed and documented.
Commitment to Safety: A focus on ensuring the environment meets safety standards, reflecting NORAC's priority on health and well-being.
Transparent Certification: Providing clear and comprehensible clearance certification, aligned with NORAC's values of integrity and openness.
Respect
NORAC expects it's members to always show respect and courtesy and have systems in place within their organisation for taking action when others have not treated them with the same respect and courtesy.
Equal Opportunities
We believe in creating a diverse and inclusive environment for all our members, clients, and employees. Our commitment to equal opportunities means we do not discriminate on grounds of race, gender, age, disability, religion, or any other protected characteristic. We strive to create an atmosphere where everyone feels respected, valued, and able to achieve their full potential. We encourage open dialogue and provide opportunities for everyone to contribute and grow within our organization. Should you have any concerns or require more information, please don't hesitate to contact us.
Modern Slavery Act
Our commitment to ethical practices extends to a strict adherence to the Modern Slavery Act. We recognize our responsibility to ensure transparency within our organization and supply chains, and to prevent any form of slavery, servitude, forced labor, or human trafficking. We continually assess risks, conduct audits, and implement measures to ensure compliance with the Act. Our policies reflect our dedication to acting with integrity and accountability in all our business relationships. We expect the same commitment from our partners and suppliers and will not tolerate any form of non-compliance. Further information on our policies and efforts in this area is available upon request.